What is kabaddi and its rules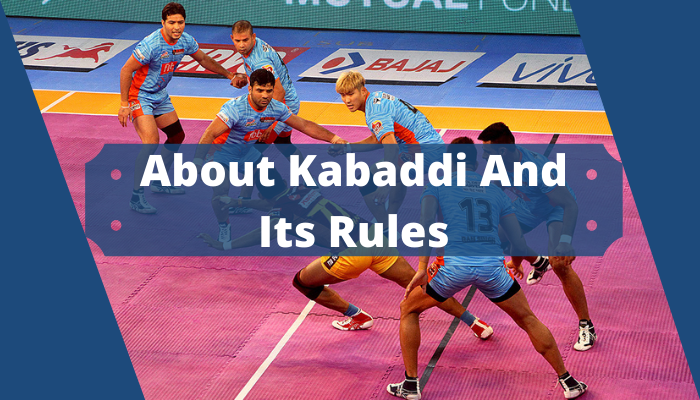 Kabaddi is played by two teams. Each team consists of seven players. The aim of this game is for a single player who is considered a raider to go into the opponent's team. Each of the teams occupies half of the playfield. The raider tags out many of his opponent's players and returns to his own court in a single breath. If the raider is able to tag the defenders he gets the point and on the other hand opponents get points for holding the raider.
Birth history of kabaddi
It is believed that kabaddi originated 4000 years ago in Tamilnadu. Janardhan Singh Gehlot, the founding president of the International kabaddi association is considered to be the father of kabaddi. Even India became the first winner of the kabaddi world cup by defeating Pakistan. The modern kabaddi was played in the year of 1930. This game was played in Indian and South Asian parts. Recently, Kabaddi became famous in many countries like Japan, Australia.
The terminology associated with Kabaddi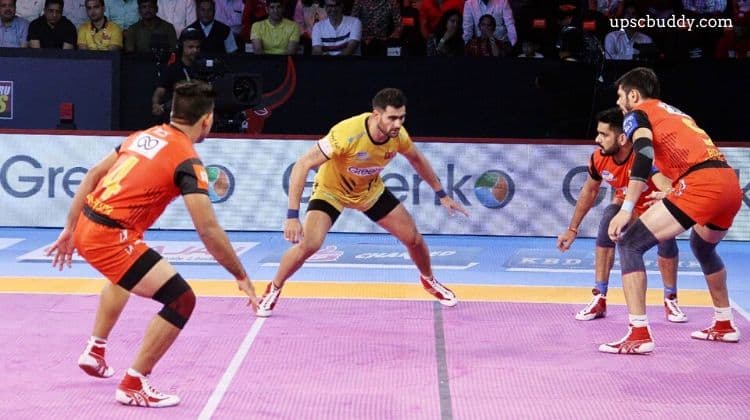 Raid: The player who makes an attempt to go to the opponent's half playfield taking a single breath.
Cant: the raider utter the word "kabaddi, kabaddi" repeatedly in a single breath.
Dead: If the raider touches an opponent player and after doing that he can safely return to his playfield. Then the opponent player who is being touched by the raider is considered dead.
Toe touch: It is an offensive skill that is performed by the raider to touch an opponent's toe or leg and return safely in his playfield.
Sidekick: It is an offensive skill applied by the raider to touch the opponent by side kicking and the opponents cannot hold the leg.
Front kick: The raider tries to kick from the front.
Kneecatch: this is the defensive skill applied by the opponent. He catches the raider and the raider has no way to escape.
Thigh catch: The catcher holds the thigh of the raider.
Rules of kabaddi
The Kabaddi team consists of a minimum of 10 players and a maximum of 12 players. But 7 players play the game and the rest of the players remain as a substitute. Substitution rule is not allowed for the debarred players.
Match lasts for 20 minutes in two halves. 5 minutes is being kept for an interval.
In the kabaddi game, there are 2 umpires, 1 referee, 1 scorer, and 2 assistant scorers there. The decision taken by the umpire is the ultimate. But if there is any difference of opinion regarding the decision between the two, the referee can give his decision.
Green Card is being shown to the player, coach, or manager. If it happens two times, now it turns to show the yellow card. By showing a yellow card, the member gets suspension for 2 minutes. After showing 2 times, it is time to show the red card. Which means the member is being terminated from the game.